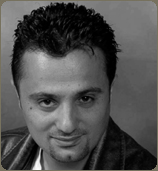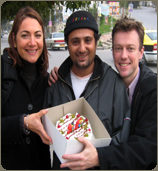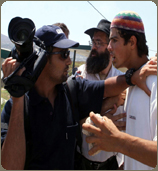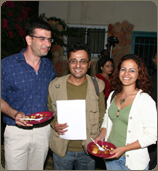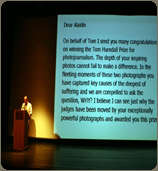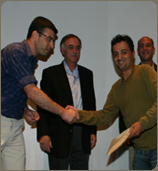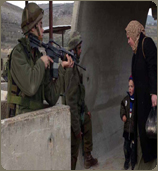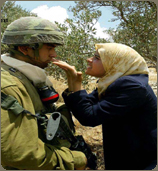 About me :
Curriculum Vitae
Alaa T. Badarneh
Al- Qaser Hotel
Room No. 504
Nablus
P.O Box 1524
Palestine
Fax : +97092385944
Mobile : +97059 9207635
Mobile : +97057 7266375
E-mail : [email protected]
Alaa T. Raja Badarneh Nationality: Palestinian Date of birth: 24 Jan. 1971 Place of birth: Yabad – Jenin Residency: Nablus City Martial Status: Single
1989 – 1991
High Diploma
Programmer and System Analyst
Iben-Kholdon Collage, Irbid – Jordan
Photographer in West Bank

2003/until now
(EPA) European press photo Agency
During this period, I was involved as free lancer Assistant Producer for so many documentary films and stories with many of the international agencies and newspapers
1997/until now
Programs Manager
Radio Tareq Al Mahaba
http://www.tmfm.net
Reporter and Journalist in Nablus City
Developed and presented so many radio shows and programmes on different political, social and art subjects.
2002 – 2004
Al-Quds Al-Arabi Newspaper/ London
Writer for short stories on the Palestinian situation in General and the Intifada in Specific..
2001, organised by Journalist without Boarders in Nablus City, on the preparation of Documentary Stories.
2003, organized by Reuters Agency in Amman – Jordan
on the Protection methods from chemical weapons
Active member since 1997 in the International Organisation of Journalists.
Arabic: Mother Language
English: Very good (Reading , writing and speaking)
*Participating in some of the picture fairs on the national and international levels. and some of the seminars at national universities in the related fields.
*Lecturing on photographing with Save Children Foundation during a training programme .
*Alaa Room in Anis On Line ( Germany) http://www.anis-online.de/1/rooms/_index.htm
*Palestinian Daily life under occupation – (Germany)
*With Arab Photographers Union (Jordan)
*By Zajel Programme (Holland )
*With Arab Photographers (Dubai)
*Hisham Hijawi college ( Nablus)
*Bernmgham University– (England)
*Istanbul Slide show days
*USA Universities by FFIPP
The winner of The Tom Hurndall Photojournalism Prize By Qattan Foundation – 2005 – www.qattanfoundation.org